To start off, Samsung's move to launch early has been linked with Samsung looking for a strategic advantage over the Apple's new iPhone launches in September. To refresh, Samsung has for the past four years launched its flagship Galaxy Note phablet devices during the IFA tradeshow in Berlin, which usually happens in September each year.
The Samsung Galaxy Note 5, successor to the Galaxy Note 4 (see above), was reported to go on sale starting August 14 in major markets. Separately, a report claimed that the sales of its Galaxy Note 5 and Galaxy S6 Edge Plus will begin on August 21 and not August 14, which is more in line with the company's usual gap between launches and market availability.
.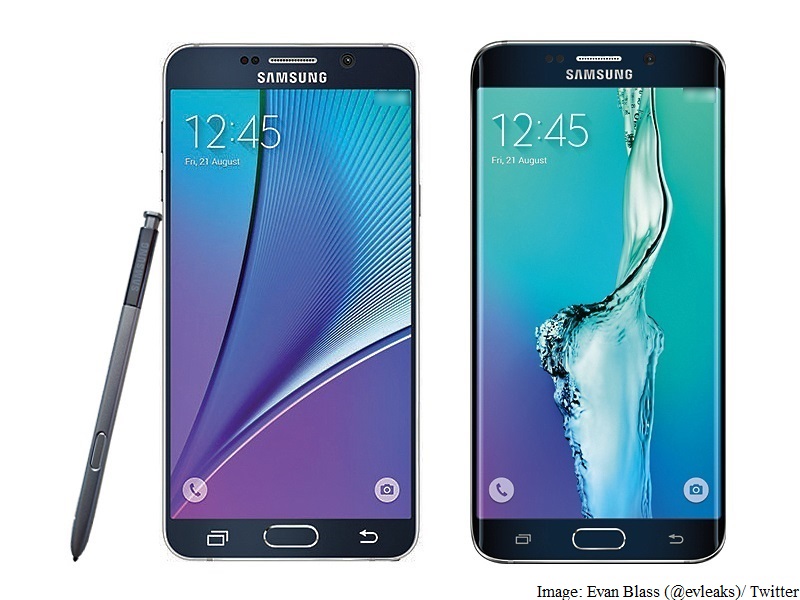 The Galaxy S6 Edge Plus is rumoured to be the large-screen variant of the Galaxy S6 Edge, and is also said to be the dual-edge display version of the Galaxy Note 5.
While there has been no details on the pricing details of the Galaxy Note 5; Galaxy S6 Edge Plus prices have been tipped.
Previous reports hinted that the Galaxy S6 Edge Plus would be available at a starting price of EUR 799 (approximately Rs. 56,000) for the 32GB model. It was also said that the company planned to keep the price of the new smartphone below the Galaxy S6 Edge, which was launched at EUR 849 (approximately Rs. 59,500) for the 32GB model.
Samsung's latest Galaxy Note 5 phablet is said to feature the USB 3.1 Type-C port with which users will not be worried about which way their cable is facing, and the standard allows for transfer of power, video, and audio in both directions. The feature is highly anticipated considering Google at I/O 2015 announced that Android M will support USB Type-C ports.
The Galaxy Note 5 is also said to be 0.6mm thinner than its predecessor, the Galaxy Note 4, at 7.9mm. Most notably, the Galaxy Note 5 is said to feature no microSD card slot, and sport a non-removable battery. An earlier report hinted that the Galaxy Note 5 will feature 4GB of LPDDR4 RAM. This would make the smartphone Samsung's first to feature 4GB of RAM.