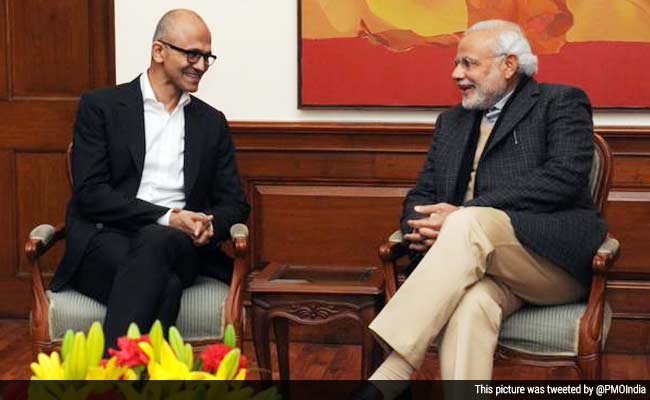 Narendra Modi's main focus will be on Enterpreneurship, Innovation, technology and most important renewable resources and energy during his visit to the Silicon Valley.
There he will also meet the CEO's of top American companies like Google, Microsoft,Apple and Tesla.
On the first day of his arrival in Silicon Valley on September 26, Modi would visit the campus of iconic Tesla where he would be welcomed by its CEO Elon Musk. Modi would have a look at some of their path breaking inventions, particularly in the renewable energy sector.
One of the important and zealistic interest in Tesla is its battery technology as it has got a hold over almost the most refined and renewable energy sources.
After that he will meet the CEO's of the top companies as mentioned above and will discuss on the matter that what is the importance and need is there in India and what they will get benifit from it.
And before leaving the Silicon Valley, Modi would address a packed crowd of more than 18,000 people at the SAP Center in San Jose, where he would elaborate on his vision for India. He would leave for New York the same night.